Mad Men and Margaret Mead
Mad Men: "I Feel Like Margaret Mead"
Peggy quips to a co-worker that she feels like Margaret Mead on last night's Mad Men, while watching three male colleagues hunt and gather food by picking up and shaking SCDP's new vending machine. Margaret Mead was a cultural anthropologist who parlayed her early work studying Samoan culture into a gig commenting on American culture in the '60s and '70s.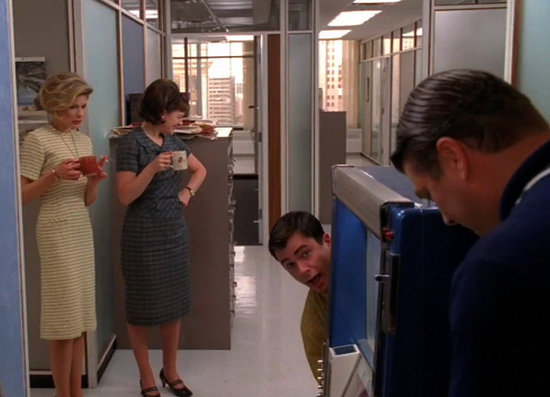 The American Museum of Natural History in New York hired Mead in 1926 to make anthropology accessible to the public. Her willingness to experiment with new mediums helped her take the cause to the masses. She was already popular on the lecture circuit by 1960, but her fame skyrocketed in '61 with The Rejected, the made-for-TV documentary on homosexuality. In it she notes it's society, not individuals, that determines how homosexuality is viewed, and cites the positive roles it's played in Ancient Greece and Native American cultures.
By 1965, she was a regular commentator on American talk shows, like Today, famous for saying, "Now watch this very carefully, or you'll miss everything."