Madonna Strict Mom When It Comes to Lourdes's Wardrobe
Did You Fight With Your Mom About Your Wardrobe?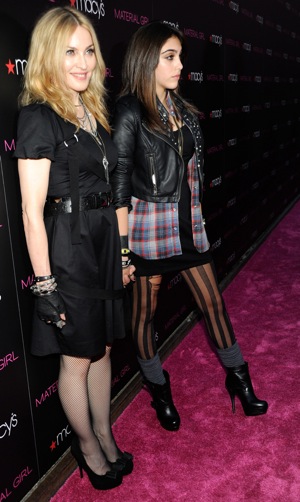 With her cone bra and barely there stage outfits, Madonna the performer has been breaking boundaries of acceptable clothing since her 20s. Now, with a stylish teenager in the house, Madonna's latest metamorphosis has her acting like a regular mom.
"Are you going to school or a nightclub?" is a common question Lourdes fields from her mother. Madonna says she won't allow Lourdes to wear low-cut shirts to school. As for the red-carpet launch of their new mother-daughter clothing line, ripped tights and stilettos totally fit the occasion, apparently.
According to the material mom, she and Lourdes go back and forth every morning about clothes. Do you recall similar disagreements from your youth?