Maid of Honor Duties
How Did a Maid of Honor Go Above and Beyond For You?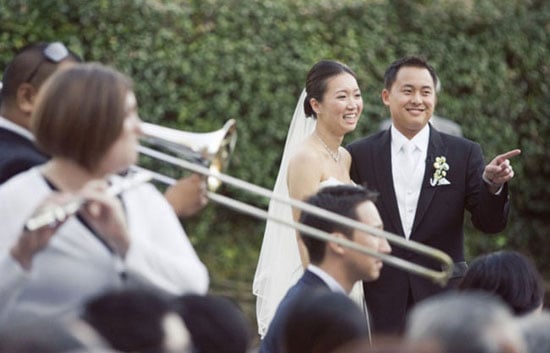 I love ogling the dresses and decor on my favorite wedding blogs, but what I really adore are the stories about how the couple's friends and family rallied together to make the big day happen. And while a good maid of honor has a lot on her plate, planning showers and keeping the bride sane and happy, a great maid of honor goes above and beyond the call of duty. The bride's right-hand woman at this wedding on Green Wedding Shoes did just that. She planned a surprise for the couple after they were pronounced husband and wife: a reenactment, orchestra and all, of that iconic wedding scene in Love Actually. How cute is that?
Whether she stayed up all night putting together favors or fixed a tear in your bridal gown, we want to hear your maid of honor or bridesmaid story, so share it in the comments!
Photo by Onelove Photography via Green Wedding Shoes