March Manness Recap: Heartthrob Favorites Headed For Upsets
March Man-ness Recap: Heartthrob Favorites Headed For Upsets
As the first day of March Manness comes to a close, it looks like we'll see blowout upsets as well as some come-from-behind cinderfella stories this teen heartthrob season. Hotties Josh Hartnett (13) and Jared Leto (4) will likely battle it out until the buzzer of round one next week. Despite Jared's much higher seed, he's only leading by 16 votes!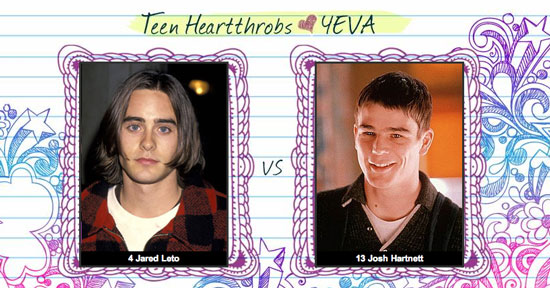 Here are some of the other matchups to watch:
Round one closes next week, so start casting your votes. And don't forget, you're entered to win a brand-new iPad one time for every round you complete. Anything can happen!