March Manness: Time to Start Voting in Round Two!
Round one of our Teen Heartthrob bracket came to a close this afternoon, which means it's time to start voting again! The next round is packed with more heartbreaking matchups — how can we choose between Justin Timberlake and Orlando Bloom or Leonardo DiCarpio and Matt Damon? You can now vote on round two to help us pick the Sweet 16, and eventually crown the best teen heartthob of all time! Don't forget that you're entered to win a new iPad each time you complete a round.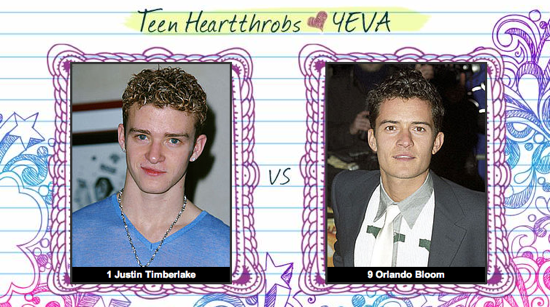 We'll be back with some of the toughest second-round matchups once the votes start coming in. But before we say goodbye forever to our unsuccessful hunks, we chose five heartthrobs we'll miss the most. Check them out now!