Maria Shriver and Arnold Schwarzenegger Split
Are You and Your Partner Politically Compatible or Political Opposites?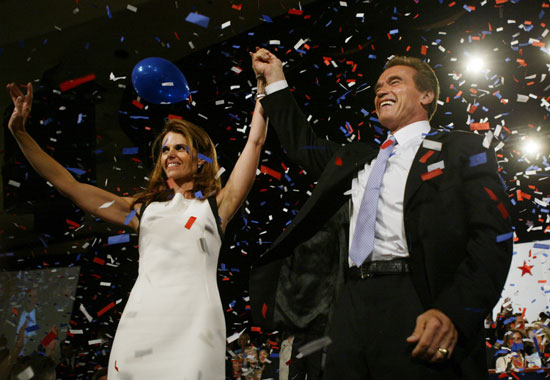 The poster couple for a successful bipartisan relationship, Maria Shriver and Arnold Schwarzenegger, has come to an end. Maria was born into the Democratic Kennedy clan before marrying bodybuilder-turned-actor and eventual Republican governor of California Arnold in 1986, and they seemed to know how to make their differing opinions work. But this sort of politically incompatible pairing is unusual, according to a recent study that finds couples marry within their political party. Since the study relies on data collected in the 1980s, I'm not sure how accurate these results are today. It's possible people are more open-minded with their partner's politics than in the past.
But I want to know, are you and your significant other both red, both blue, or a combo couple?