Marijuana Legalization Gaining Ground
Is Pot Legalization the New Marriage Equality?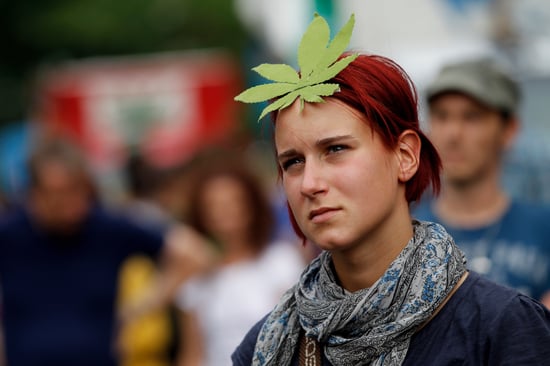 It may only be a matter of time before the US prohibition of marijuana goes up in smoke. The same demographic realities that explain the relatively swift shift in the country's attitudes about gay marriage (i.e., young people with more open-minded views) could also bring more permissive laws about marijuana.
The political website Talking Points Memo analyzed national polls from the past two decades and compared answers to questions about marijuana legalization and marriage equality. It found that increased support for both issues mirror each other. For example, in 1995 only 25 percent of Americans supported making pot legal. And in 1996, only 27 percent of Americans supported making gay marriage legal. Since then, support for each has grown at a similar pace, and according to recent polls today more people support both legal pot and same-sex marriage than those who oppose it. And since legalizing and taxing marijuana could appeal to both liberals and libertarians alike, it could find fans on both sides of the aisle. It already did in Washington and Colorado, states that legalized pot last November for anyone over 21.