Marilyn Monroe Nude Playboy Photo Scandal
How Marilyn Monroe Handled Her Nude Photo Scandal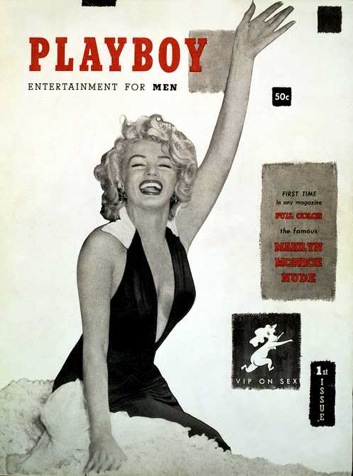 Whether or not the nude photos making the rounds on the Internet are actually Blake Lively (she says they're 100 percent fake), the young actress can take solace in the fact that similar scandals have rocked past glamorous superstars, including Marilyn Monroe.
Even before the days of iPhone cameras, sexting, and computer hackers, naked snapshots of the bombshell captured the public's attention in 1952 when they were featured in a calendar, and later in the inaugural issue of Playboy. Everyone speculated that the woman looked an awful lot like Marilyn, and as her movie studio contemplated how to deal with the crisis she suggested she admit she posed for the prefame photos in 1949 for $50. So Marilyn gave an interview in which she copped to going nude for the camera because she needed the money to pay her rent. Suddenly the former struggling actress was sexy and sympathetic.
Marilyn's response may be a PR lesson for today's starlets. She admitted that the photos were of her, while leveraging them to further her career. And she owned the heightened sex appeal they brought her, famously responding to a reporter's question about what she wears to bed with this cheeky answer: "Why, Chanel No. 5, of course."