Marriage Proposal Disaster Stories
Tell Us Your Marriage Proposal Snafus!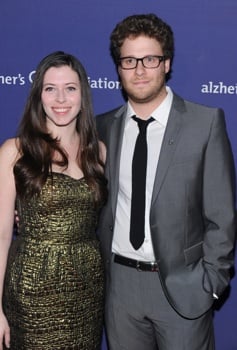 Seth Rogen adorably described how his nerves led to a change of plans while proposing to actress and writer Lauren Miller last night on the premiere of Conan.
"I felt like someone had given me like a truckload of heroin to hold onto, I felt like the feds were going to kick in my door at any second. I couldn't have a conversation with my girlfriend. All I could think of was this ring."
So he decided to propose immediately, only to find her changing in the bedroom. "I'd already kind of started, and I was like 'Oh man, her [chest is] out! That's not part of the plan!'" he said. "I didn't picture it like this, and I know she didn't."
Not going as planned is what makes a proposal, or anything really, memorable. So if you're married or engaged, or ever have been, tell us what last-minute changes, faux pas, or disasters you and your intended encountered.