Married Couples Living Apart a Few Days a Week
Would You Like Regular Days Off From Your Relationship?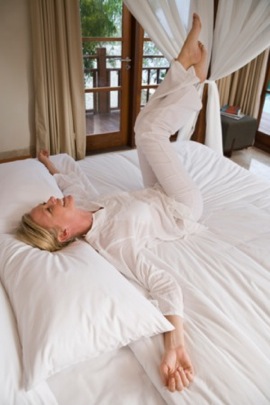 Could living apart three days a week be good your relationship? People married to pilots and firefighters probably hope so. In SATC 2 Carrie Bradshaw considers this unorthodox arrangement to keep some sparkle between her and Big, and writing in the Daily Mail today, one real-life wife says it worked for her.
After 10 years of living together, the writer says taking a few days apart gave her and her husband the breathing space they needed to remember why they liked each other in the first place. They spent every Wednesday, Friday, and Sunday apart for 15 months — which allowed less time to bicker, more time to enjoy their hobbies, and a chance to appreciate the things they had previously taken for granted.


Of course you could always take the experiment a little further, like 20-something couple Zoe Lister-Jones and Daryl Wein, who stayed together on "on days" and were free to sleep with other people on "off days." They figured an open relationship was better than a boring relationship, but eventually they went back to less emotionally draining monogamy.