Marrying a Younger Man Shortens a Woman's Life Expectancy
Marry Up? Robbing the Cradle Could Shorten Your Life
Add this to the cons of being a cougar: while men who marry younger women live longer, women who join up with their juniors actually cut their lives short. According to new data from the Max Planck Institute for Demographic Research, the bigger the age difference between husband and wife, the lower the wife's life expectancy, whether her mate is older or younger.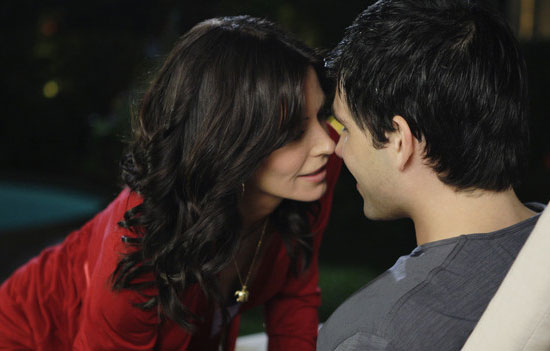 Previously, scientists thought that marrying younger partners would benefit members of both sexes:
They assumed an effect called "health selection" was in play; those who select younger partners are able to do so because they are healthier and thus already have a higher life expectancy. It was also thought that a younger spouse has a positive psychological and social effect on an older partner and can be a better caretaker in old age, thereby helping to extend the partner's life.
But no! For women, getting hitched to someone seven to nine years younger can actually increase her mortality risk by 20 percent. On average, women outlive men by five years, a stat often cited by cougars and the cubs who love them as a reason to go after younger men.
Looks like robbing the cradle isn't the secret of eternal youth. But here's the good news for women who want to marry up, or down: being married raises life expectancy for both women and men. So I say, take the partner of your choosing and take your chances.
Photo copyright 2010 ABC, Inc.