Martha Stewart's Love Life
America's Hottest Single Martha Stewart Is Open About Her Romantic Hopes and Regrets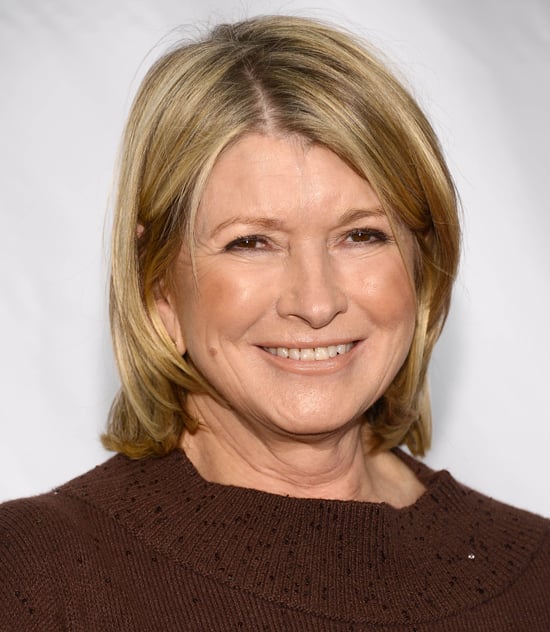 Leave it to Martha Stewart to become America's hottest single at 71. During her quest to promote her book Living the Good Long Life, the domestic goddess has moved a lot of her conversations to the bedroom. Last week, men flocked to her profile after she joined Match.com to explore new romantic opportunities. And today, we're finding out about some missed ones. In the 1970s, a young Martha, then already a former model, sold pastries at a clothing store where sex symbols Robert Redford and Paul Newman frequented. Martha lamented, "I'd just hand them their croissant or tart, and I didn't even look at them. Can you imagine? I didn't even think about looking at those guys. I should have, because they're very handsome."
Robert Redford

and Paul Newman, two sex symbols ignored by Martha Stewart.
Well, now Martha's trying to right that wrong. Monday on the Today show, she narrowed down potential Match.com suitors to two and said she planned to message them for a coffee date. Using requirements including age, political views, and pictures, she completed the tough task of sifting through 1,000 messages received in less than a week, which, she admitted, took time away from planting her gardens and riding her horses.
A young Martha Stewart as a model.
Martha's Match.com escapades will probably have a lasting impact. Already, the site says more older women have signed up, feeling inspired by Martha. And, of course, her online dating move was just begging to be made into an SNL skit. Funny enough, Kate McKinnon's impression ("Intercourse. I've had it before and I'd like it again.") doesn't deviate too far from Martha's real interviews, in which she said: "I'd like to go to bed with somebody. Sleep with somebody." Watch the skit below.