15 Weird License Plates
The State You're In: 15 License Plates That Speak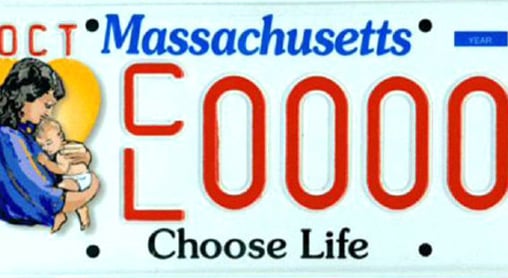 0
The State You're In: 15 License Plates That Speak
It used to be we'd slap whatever the state handed us on our bumpers, but that's such efficient use of tax dollars. That all changed in 1977, when a family of Jehovah's Witnesses taped over the "Live Free or Die" part of their New Hampshire license plate, claiming it violated their free speech rights. The case went to the Supreme Court, which decided it was unconstitutional to force individuals, or their cars, to be "mobile billboards." Of course, if you can't force 'em, you can't stop 'em.
So here we are, 22 years later with a license plate for everyone. This week Florida gave drivers a new option — Jesus on the cross. When Florida governor Charlie Crist was asked about the breach of church and state, he said, "If they don't want one they don't have to buy one."
But what can we buy?