Matchmaker Janis Spindel Talks About Daughter Carly's Dating Life
Matchmaker Has Daughter's Life All Mapped Out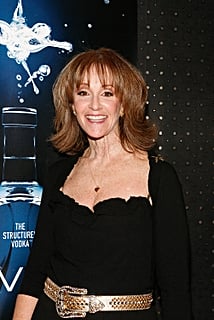 High-profile matchmaker Janis Spindel commands 50,000 to 500,000 for her services, but it sounds like her most important client is her 24-year-old daughter. Carly Spindel, who Janis calls "the new Carrie Bradshaw" as if we don't have enough, chronicles her dating life on Carly's Dating Chronicle. So the Wall Street Journal couldn't help but ask Janis if Carly found the perfect match yet. To which mom said this:
"She's definitely dating a bunch of guys, but she's too young. She's not going to get married until 28, and she'll have her first kid at 30 or 32, the second one at 35. I've got it all planned."
Is it any wonder that her daughter has turned dating into her life's work? It's either that or never marry out of misplaced revenge. All moms want things for their daughters, and I'm sure lots have would-be-nice plans — they're just not this fleshed out. Hopefully.