Meghan McCain on Hillary Clinton in New Book
Meghan McCain Says She's a Big Fan of Hillary Clinton in New Book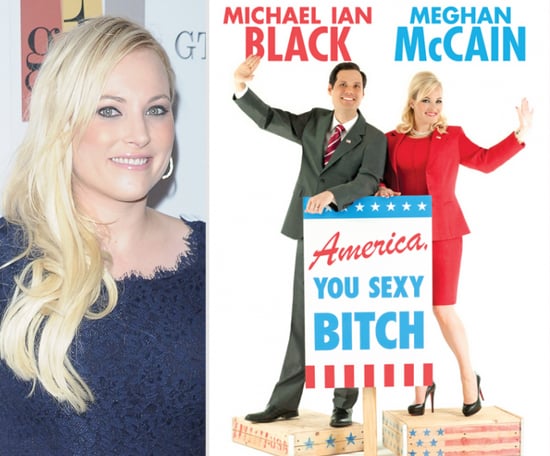 No matter where you stand on the political spectrum, as a woman you gotta hand it to Meghan McCain for speaking her mind. She's not afraid to get real about her sexuality and fight back against criticisms regarding her body, and now in her new book, America, You Sexy Bitch: A Love Letter to Freedom (out next month) — which she cowrote with Wet Hot American Summer's Michael Ian Black — the former presidential nominee's daughter isn't holding back on her hatred and love for certain political figures. She attacks former US president Bill Clinton for having "cheated and lied," saying that her parents taught her not to lie, cheat, or steal. However, the irony is that her dad, John McCain, began dating her mom while he was still married to his previous wife, Carol Shepp. Even if she dislikes Bill, she writes that she's a big fan of his wife, Hillary. See some of her quotes from the book below:
On double standards: "There is no real way to be a woman in the media and not have your relationship with sex in whatever capacity harshly judged."
On stereotyping women in politics: "One gets to be Sarah Palin, the gorgeous, stupid airhead. Or Hillary Clinton, the aging, mercenary bitch. I do not think nor believe those should be the only options for women in politics."
On Hillary Clinton: "I disagree with many, many of her policies but have a respect for the fact she pushed through many doors and shattered many glass ceilings for women in politics. I love women who don't put up with sh*t, and Hillary clearly doesn't."