Meghan McCain in Playboy
The Highlights From Meghan McCain's Playboy Interview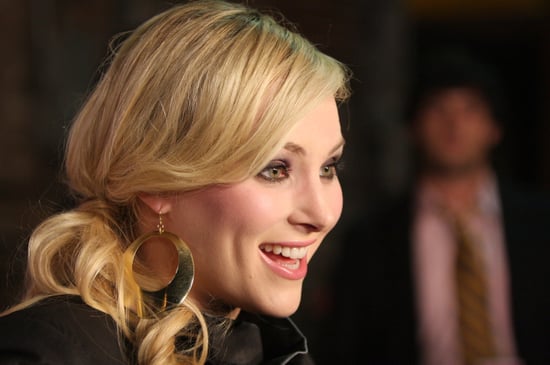 Meghan McCain is no stranger to racy pictures. Back in 2009 the daughter of John McCain caught heat for posting a photo on Twitter that showed a healthy helping of her cleavage. Meghan's in Playboy this month, but it's not doing what you might think. There aren't any soft core shots. But she does offer this gem, "I'm strictly dickly. I can't help it. I love sex and I love men." Here are some highlights, including some talk about gay rights and politics.
On her sexuality: "My friends from home came over to support me, and we got in my parents' big bed. They have this huge California king and we just stayed up eating ice cream. I'm not a lesbian, if that's what you're asking. I'd be the first person to tell the world I was gay. I'm not private about anything. I think you should live how you should live. But I'm strictly dickly. I can't help it. I love sex and I love men."
On what life would be like if her dad was president: "Oh, Lord. You would have the craziest first daughter ever, who'd be making ridiculous headlines and hurting the administration every step of the way. That aside, I think Dad would have made an incredible president. The recession wouldn't have been as bad as it is now. We wouldn't be pulling troops out of Afghanistan and Iraq."
On supporting same-sex marriage: "Who people want to sleep with and who they want to love should not have anything to do with government politics at all. And if you see me in a gay bar, it's only because they play the best music and my gay friends like to dance. Gay guys love me. It's the big boobs and blonde hair."