Meghan McCain Says Obama Should Stop Talking About Pop Culture
Should Obama Stop Talking About Pop Culture?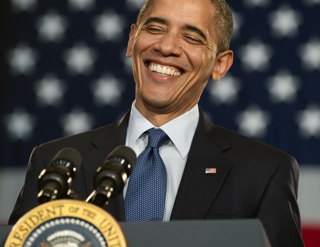 Obama sat in the pop culture hot seat yesterday with the ladies of The View. Does he know Lindsay Lohan's in jail? Yup. What does he think of Mel Gibson? He'd rather talk Afghanistan. And his opinion on Snooki? Who's Snooki again? The president proved he knows a little bit about the more shallow news that deeply saturates the media; but he's not too hip with the fluffy stuff — he has a day job after all.


Meghan McCain thinks that despite his spotty record on Jersey Shore, the president spends too much time talking about pop culture considering all the problems in the world. She writes:

We live in scary times during which unemployment continues to rise, we just surpassed day 100 of the worst oil spill in history, and, this week, the largest leak of classified information in American history was released about the war in Afghanistan. I don't care what the president currently has downloaded on his iPod.
Obama spends a lot more time dealing with the crises Meghan mentions than he does cracking dorky jokes. And as the daughter of John McCain, she clearly has a bias. But do you think she also has a point that his lighthearted moments are inappropriate for these times?