Men Benefit From Strong Monogamous Relationships
Surprise! Men Benefit From Strong Monogamous Relationships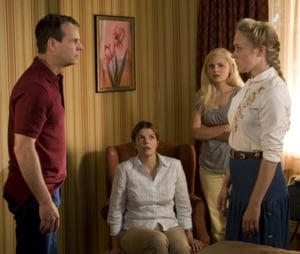 It might not surprise you that a stable and supportive relationship can have a positive emotional impact on a man. But a study from The Journal of Health and Social Behavior found that the quality of a relationship has a greater impact on a man's well being than on a woman's. The authors suggest that unlike a woman, who probably has other close friendships to count on, a man depends on a girlfriend as one of his few emotional supporters.


We just have to look at the negative impact of polygamy to see even more evidence of how monogamous relationships help men. You don't have to think hard to realize that if one man gets many wives, many men will be left with none at all. As Canadian courts consider the constitutionality of the country's polygamy ban, some argue that a discrepancy between men who have wives and those who do not will cause problems for society in general too.
Unmarried men tend to be more violent and criminal. And as the powerful men focus on attaining more wives, they'll treat their wives more as possessions, and have less energy to spend on other goals. Conversely, one expert has argued to the court, men in monogamous relationships have more energy to focus on raising children and being economically productive. Do you think all this makes a convincing case for monogamy?