Men Faking Orgasms
Men's Little Helper For Faking Orgasms
Men just keep getting pushier and pushier with their quest for gender equality! We know they fake orgasms — yet another study today points out 17 percent of men have — but beyond theatrics a man's orgasm is more cut and dry (or, whatever!).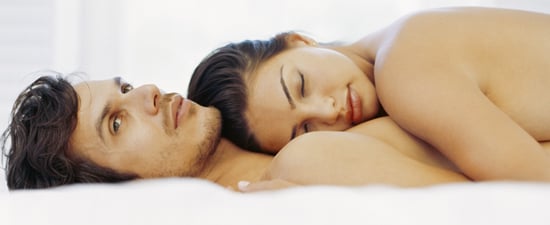 So how are they getting away with it? Michele Promaulayko, editor in chief of Women's Health, says condoms are their secret weapons. It's that simple and, fortunately, safe. "Physically, it's harder to pull off," she said, "but if you are having safe sex, it's not that obvious."
Yet, it does put women on the other side of the bed. Last year 69 percent of you fessed up to faking it, but how do you feel about sham orgasms for your benefit?