Men Feel Less Guilt
Science Finds Men Are Jerks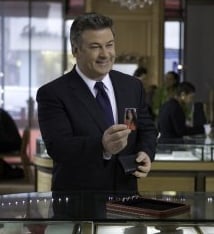 It's no longer a stereotype; a study has concluded that men feel less guilty than women. Whether it's because they genuinely hurt someone or forgot a friend's birthday, the Spanish Journal of Psychology reports hombres are less likely to feel remorse, sorrow, empathy, or anger.
The study used the very scientific method of quizzing 300 men and women, ages 15-50, about hypothetical situations (taking back a promise, not visiting a relative in the hospital, snapping at a friend) and women displayed significantly higher levels of guilt.
Men do feel guilty about something, though. Overindulging. They felt the most guilt about self-centered situations that affected only themselves. Too bad another study found that people who felt guilty about indulging in life's little pleasures had weaker immune systems!