Men Lie About Height on Dating Sites
Men Really Do Lie About Their Height on Dating Sites
I ended a six-week stint with a guy I met online once by drinking a bit too much one night and saying "I don't think you're really six feet." So I really didn't need hard data to know men lie about their height, but it's nice to know I'm not crazy.
OK Cupid compared the average height of men in the US to the average height of men on the dating site, and found men who use OK Cupid are either two inches taller than the average men or are lying.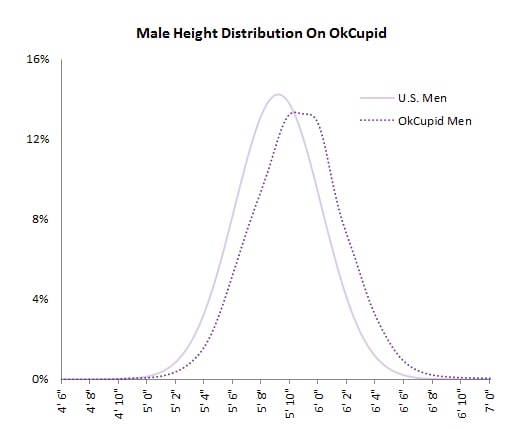 Interestingly, but not surprisingly, the shortest men are not the most likely to lie. It's men who are just shy of the psychologically important six-feet mark who add a few inches.