Men Prefer Women to Cheat With Other Women
If You're Going to Cheat, Men Prefer You Have a Same-Sex Affair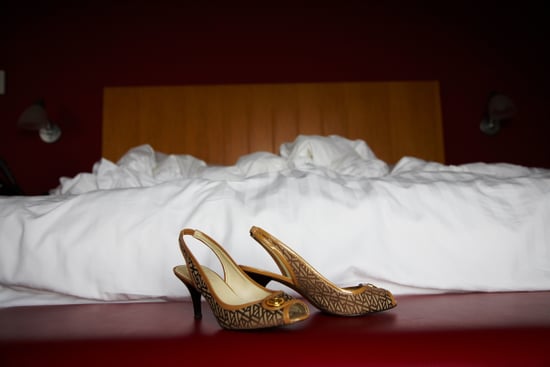 OK, so maybe it's not that surprising that men would be less upset over their girlfriends or wives sleeping with another woman, but when it comes to why, biology, once again, takes the blame.
Psychologists found that men are far more likely to stay in relationships when the affair is same sex, while women are more likely to stay when the affair is heterosexual. All, circumstance aside, because men's mating instincts are threatened by the potential of another man impregnating a partner. For the same reason, men are more troubled by physical affairs than emotional and vice versa for women. Even we agreed with this when 64 percent of you said emotional cheating is worse than physical.
Meanwhile, women run at the first sight of a homosexual affair. While I'm not naive enough to be surprised that this double-standard exists — she blames herself for same-sex exploration, he credits himself — it's good to know science has a better explanation. The reason women are more troubled by being left for a man is because, it's believed, homosexual affairs are more likely to grow out of emotional intimacy than a primal whim.
"What if my husband's just having bathroom trysts at rest-stops?" you ask? As you were!