Men Think About Sex, Food, and Sleep More Than Women
Food, Sleep, and Sex: 3 Things Men Think About More Than Women?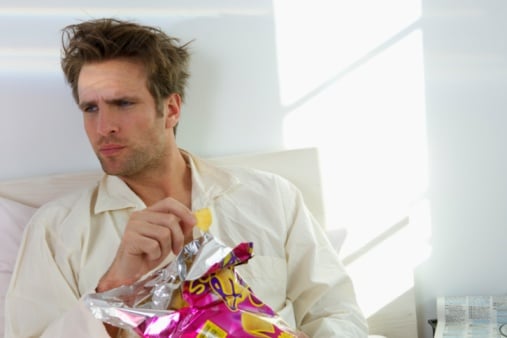 Do men really have sex on the brain every seven seconds? That's the question psychologists from Ohio State set out to answer. They found that, in fact, it's just an urban legend. Men can go much longer than seven seconds before they think about sex. Men do, however, think about it almost twice as much as women.
Comparing college-age men to college-age women, the study found men think about sex 18 times a day on average, while women think about it 10 times. But the researchers found something else: men report thoughts of food and sleep at the same rate as thoughts of sex.
One possible explanation is that men are aware of their physical state. But there's another way to explain it, too. Men might be more comfortable reporting thoughts of sex, sleep, and food. And women who said they care a lot about other people's opinions of them were less likely to report thoughts about food or sex. Our thoughts might not be so different, just what we believe we're allowed to think about.