Men Trade Online Porn For Sexy Facebook Photos
Do You Fantasize About People You Know?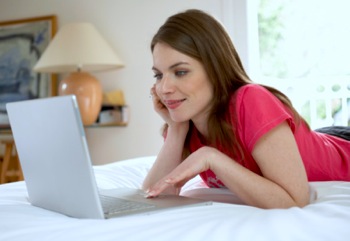 Here's a creepy thought: guys have discovered Facebook as a renewable resource of photos for their viewing pleasure. According to one reporter's casual research, some men have ditched online porn, instead choosing to check out Facebook pictures of ordinary women that they're often attracted to in real life.
You can go update your privacy settings now. I'll wait. . . . While the idea of men ogling at our photos might freak us out, are we really surprised? Facebook is made up of exhibitionists who upload their photos for others to see, and the voyeurs who give them the silent attention they apparently crave. The spying doesn't have to be sexual, but when we do happen to have a crush on the picture poster, sometimes we can't help but stare.
If online porn lets men, and women, escape into an implausible and impersonal sexual fantasy, sexy online photos of people you know can prompt a fantasy that seems even the tiniest bit more realistic. And while some of us might love drooling over the latest photo of Robert Pattinson, others might prefer daydreaming about ripping the clothes off that cute guy we met at a party.