Men On Verge of Midlife Crisis Buying Bikes
Bikes Are the New Transportation Choice For Midlife Crisis Set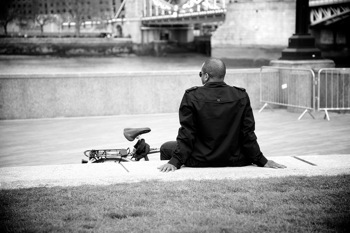 Older men peddle themselves to younger women for much less these days. Bike sales suggest that men who typically splurge on ridiculously priced sports cars are buying up bikes, and perhaps they hope that green conscious and physically active younger women will pay attention.
"With a bike, it's all about fitness, strength, and stamina," psychologist Cliff Arnall tells the Daily Mail after market research found a spike in bike sales among older men. "But in some ways a top of the range bicycle says many of the same things about you as a sports car — they both have a rugged, dangerous element to them."
So bikes are the new sports cars. I just hope these men pay attention to the types of bikes they choose: certain saddles can lead to impotence.
Source: Flickr User aurélien