Men Who Own Porsches Just Trying to Get Laid
Women Know That Flashy Men Only Want Flings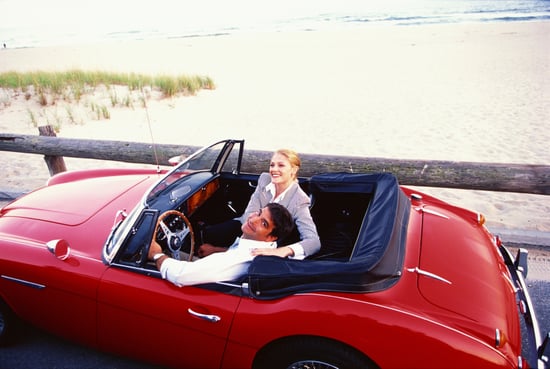 In a study epically titled Peacocks, Porsches and Thorstein Veblen: Conspicuous Consumption as a Sexual Signaling System, researchers from Rice University, the University of Texas-San Antonio, and the University of Minnesota found that men spend conspicuously when they're trying to have a no-strings-attached fling. The lead author says the findings "suggests that conspicuous products, such as Porsches, can serve the same function for some men that large and brilliant feathers serve for peacocks," who show off their colorful feathers in front of potential mates they're trying to impress.
But unlike peacocks, only some male humans use this strategy: those looking for short-term relationships. And women are onto their motives. In the study, women chose the men who own luxury items like a Porsche as more desirable dates, but they did not select them as the most desirable marriage partners.
It seems that expensive, showy purchases act as a useful communication tool for the sexes. It tells women that a man is just trying to get laid, and women who are looking for the same thing can take him up on it.