Menstruation Machine Lets Men Get Their Period
Machine Lets Men Menstruate — Cool or Crazy?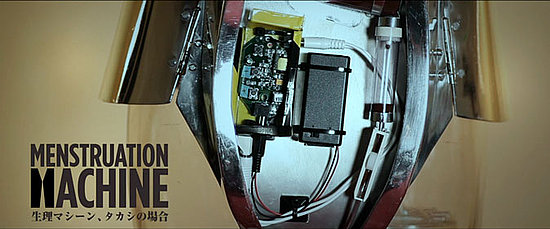 Can't really tell what the above gadget is all about? Why it's a machine that lets men experience the "pain and bleeding of an average 5 day menstruation process." A student at the Royal College of Art presented the gadget at this year's Summer graduate show (check out this slightly graphic demonstration). The creator hoped the project would help us understand why many modern women choose to menstruate monthly considering contraception doesn't make it necessary.
The idea reminds me of the recent Tampax commercial that features a teenage boy who suddenly wakes up and finds out he has his period — of course, Tampax saves the day. I wonder if tampons would work with this machine.