Michelle Obama and Margarita Zavala Work Out With Second Graders
Picture It: Let's Move!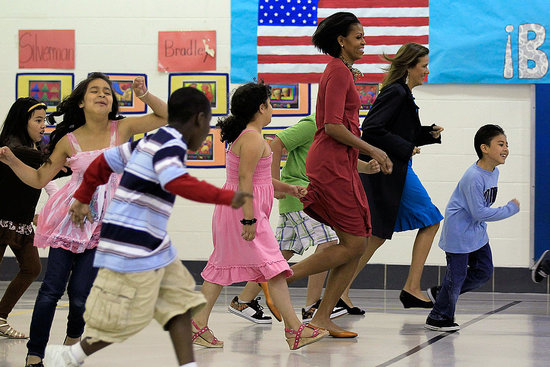 Michelle Obama and Mexican first lady Margarita Zavala run (dance?) with second graders during a physical education class at a Maryland school. Later today, the Obamas will host Margarita and her husband Felipe Calderón at a state dinner. Nothing like a good workout before a big night out!