Michelle Obama Is Now a Collectors Fashion Plate
Michelle Obama Is a Fashion Plate
Was this just made for the irresistible fashion-plate pun? Because, and I do mean to stereotype, I don't think urban liberals — the majority of Obama voters — are the porcelain plate-buying types. But I could be wrong! The first lady enjoys a higher approval rating than her husband, so maybe fashion transcends politics. Whether or not hand-painted collector items transcend the politics of taste is another question.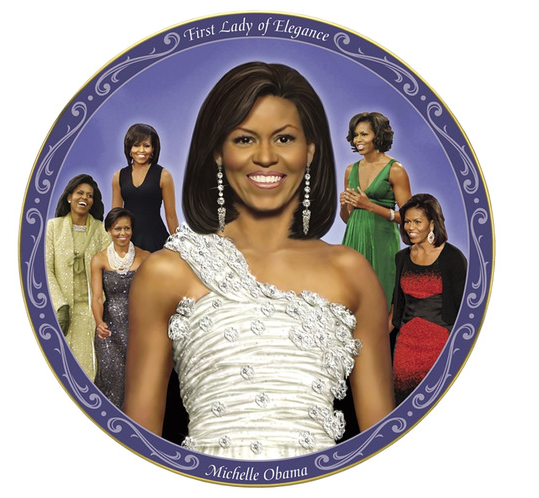 Then again how could you miss a chance to own a shard of "glamorous history" with a product description like this. Read it after the jump.
Whether she is advocating new government policy, serving in a soup kitchen, or taking a stroll through the park with her family, Michelle Obama does it all while channeling a distinguished sense of style. That trendsetting style is captured forever in The First Lady of Fashion Collector Plate Collection. . . . Don't miss your chance to celebrate the making of a glamorous history with the First Lady of Fashion.
Act fast —they're only on sale for the next 95 days!