Michelle Obama Quotes on Dancing The Dougie
Michelle Obama Answers Elizabeth Banks on Her Favorite Dance Move — "The Dougie!"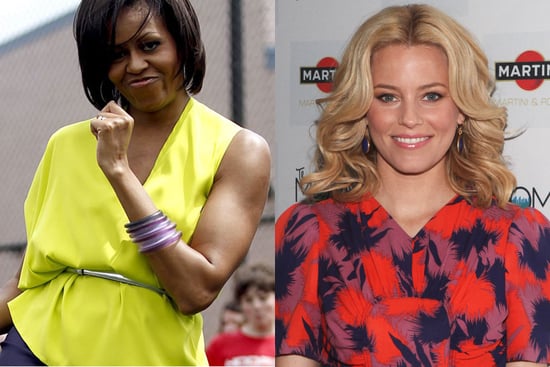 We are thrilled to share the next answer in our series with First Lady Michelle Obama. Since we're in back-to-school mode, this week we're focusing on education and women's health. For our final question of the week, we had some fun. Here's the first lady on her favorite dance move to stay healthy:
Actress Elizabeth Banks asked on Twitter using the #POPSUGAR2012 hashtag, "As a proponent of Let's Move, tell us your favorite dance move. @MichelleObama #PopSugar2012"
"Tough question from Elizabeth! Over the last four years, I've done a lot more dancing in front of TV cameras than I could have anticipated! I have a lot of good memories, from the University of Northern Iowa Interlude Dance to 'Move Your Body' with Beyoncé — but The Dougie is truly my all-time favorite move."
We are still taking questions! There are three ways to participate:
1. You can leave your question in the comments section here on PopSugar.com
2. You can tweet using the hashtag #POPSUGAR2012
3. You can leave your question in the tab on our PopSugar Facebook page
We're so excited to hear what's on your mind and to speak to First Lady Michelle Obama together.