Middle America Has the Most Sex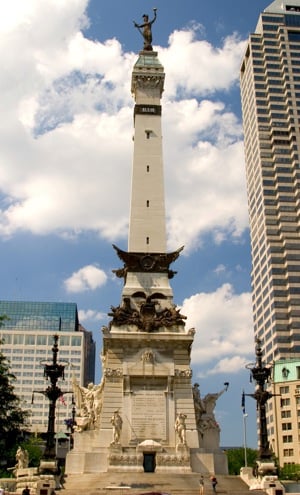 Men's Health set out to uncover where men have the best sex lives for its October issue and ended up with a list of cities where men likely have the most sex. Equating quality with quantity, the magazine compared condom sales, birth rates, and STD rates, along with sex toy sales.
Considering smaller cities made the top five, might a lack of other entertainment options lead to more sex? Maybe, but people in big cities are good at buying sex toys: New York, Seattle, Los Angeles, Chicago, and DC have the highest grossing sales. Check out the top and bottom five.
Most sexually satisfied cities:
Indianapolis, IN
Columbus, OH
Fort Wayne, IN
Cincinnati, OH
Salt Lake City, UT
To see the least sexually satisfied cities, read more.
Least sexually satisfied cities:
Jacksonville, FL
Greensboro, NC
Jersey City, NJ
Providence, RI
Newark, NJ