Mila Kunis on Jason Segal's Penis Size
Well Said: Mila Kunis Says Segel Is "Proportioned" — So, Huge?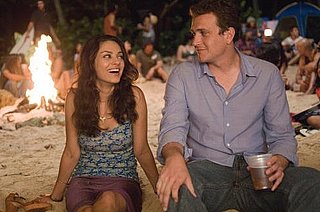 "I want it on the record, okay? It's a nice dick. Well proportioned. Handsome. I have nothing but good things to say about Jason Segel's penis."
—Mila Kunis talks her Forgetting Sarah Marshall costar Jason Segel in an interview in April's GQ. Though she's now out promoting her new movie Date Night, which opens April 9 and stars Tina Fey and Steve Carell.