Yandy never disappoints with its inappropriately sexy Halloween costumes, so if you want to take your couples costume to the next (creepy) level, look no further. Now you can easily dress as Miley Cyrus and Robin Thicke with this nude bikini set and Beetlejuice striped suit. Because what's sexier than a former Disney child star grinding up on a married man 16 years her senior? (How about Hugh Hefner and Crystal Harris dressed as the dirty dancing duo.)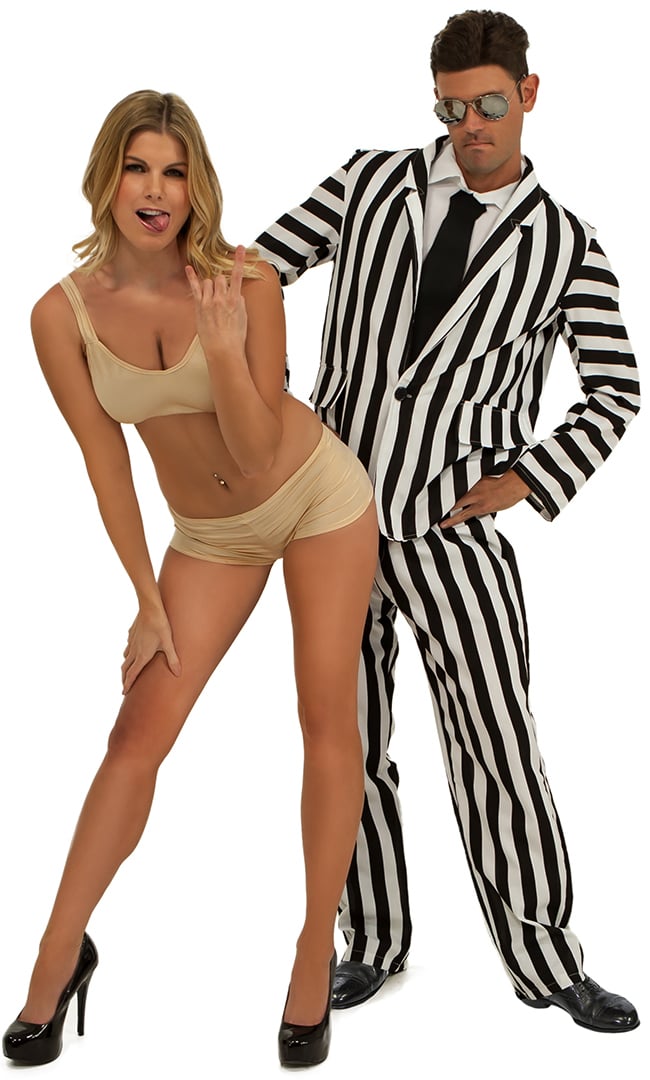 But it doesn't end there. To really frighten young children and gross out your friends and family, you'll need these two accessories.
Your costume wouldn't be complete without the furry party animal costume and twerk foam finger.