Miss Abigail's Guide to Dating, Mating, and Marriage
Jan Brady Doles Out Retro Dating Advice in Off-Broadway Play
There's nothing like retro dating advice to make us thankful our dilemma du jour is when to Facebook-friend a love interest. Old-school advice is politically incorrect, generally inappropriate, and at times totally useful.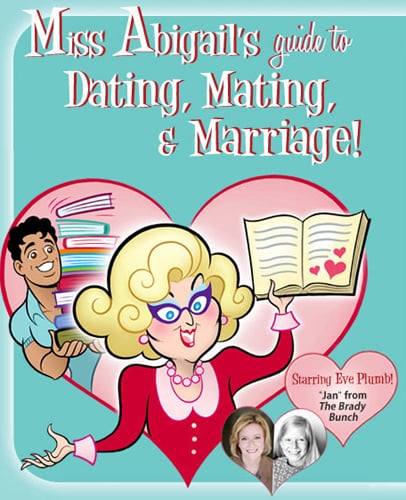 Combine it with actress Eve Plumb, otherwise known as my favorite Brady progeny, Jan, and you have a just about perfect off-Broadway play: Miss Abigail's Guide to Dating, Mating, and Marriage.
The play is based off the same-titled book, written by advice columnist Abigail Grotke (not Dear Abby). She muddled through 1,000 relationship advice books from 1822 to 1978 to highlight the decent, the bad, and the worst romance, etiquette, and charm advice through the years. And now it's all hilariously packaged into this 90-minute play opening Thursday in New York.
Stay tuned, I'm going to go dig up some of this priceless advice and old-school us all!