Mitt Romney to Get Rid of Planned Parenthood
Mitt Romney Promises to "Get Rid of" Planned Parenthood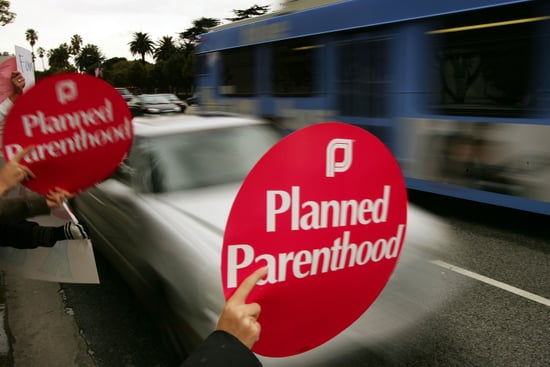 Mitt Romney told a St. Louis reporter yesterday that if he were president he would "get rid of" Planned Parenthood. Romney specifically said, "Planned Parenthood, we're gonna get rid of that," when discussing programs he would cut. Since the president of the United States can't eliminate Planned Parenthood altogether as it's not part of the government, Romney meant he would eliminate all federal funding to the organization in order to balance the budget.
Federal funding to Planned Parenthood already cannot be put toward abortion. Pap smears, STD testing, and breast cancer screenings are some of the services Planned Parenthood provides besides abortion. And last week, Cecile Richards, the president of the organization, went on The Daily Show to point out that if you want to lower the abortion rate, you should support its mission of contraception and sex education. But as the Republican primary fight keeps going, with Rick Santorum winning last night in Alabama and Mississippi yesterday, moderate positions on Planned Parenthood aren't likely to prevail.
It's hard to believe that back in the day, Mitt Romney filled out Planned Parenthood's candidate survey indicating his support and attended a fundraiser. His wife even wrote a check to donate to the women's health organization. But if Mitt has to compete with Rick Santorum, who thinks states should have a right to ban contraception and calls birth control "a license to do things in a sexual realm that is counter to how things are supposed to be," it's no surprise that Mitt's attacking Planned Parenthood. If Mitt gets the nomination, how do you think positions like this will impact his chances of election?