Modern Ways to Teach Young People About Sex
Modern Ways to Teach Today's Youth About Sexual Health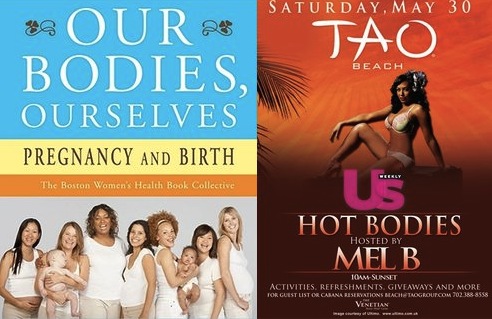 Deb Levine, the founder of Internet Sexuality Information Services (ISIS), kicked off the annual Sex::Tech conference today in San Francisco, an event dedicated to advancing sexual health of American youth. Deb unveiled the findings from ISIS's just-released white paper on how youth and young adults use technology for their sexual and reproductive health. While the teen pregnancy rate is dropping overall, rates among African American and Hispanic youth are much higher. And African American teens, for example, are nine times more likely than Caucasian kids to contract STDs like chlamydia. Deb said that "while we're reaching some youth with messages that work, we're not reaching our most vulnerable youth." Luckily, she proposed some solutions.
For today's youth, sex info is everywhere — on games, Google, Hulu, and in health class. Deb pointed out when it comes to hormone-infused young people, the sexier the information, the more they pay attention. What will they pay more attention to, she asked rhetorically, Our Bodies, Ourselves or Hot Bodies hosted by Mel B?
Obviously some of the information from sexier sources may not be correct, leading to bad decision-making and consequences. But adults and society need to respect youth as consumers; they will seek out the product they want. If sex can be used to sell cars and movies, why not sex health? Deb said adults need to talk to kids, not at kids. After all, they say themselves that not using a condom is "stupid." Deb explained: "Get more sophisticated about the realities of their sex lives. Saying 'use a condom' isn't good enough. If you infuse some humor, everyone ends up on the joke."
ISIS decided to do just that. It partnered with Funny or Die and made a pretty hilarious video of adults giving bad sex advice. "If you run out of condoms, it's OK to use a plastic bag." Or, "Pregnancy only happens if you secretly want it to." It definitely caught my attention.
Based on the research, ISIS also suggests getting smart about Internet search. Teens don't search sexual health, but "I have a rash down there." Sex educators will reach them if they optimize Google search. The goal is to be ubiquitous, reaching youth on Google, games, via text, or on Facebook, to guarantee they get good information.
If you want to see the Funny or Die video just read more.