Monica Lewinsky Tell All Book
Would You Read Monica Lewinsky's Tell-All Book?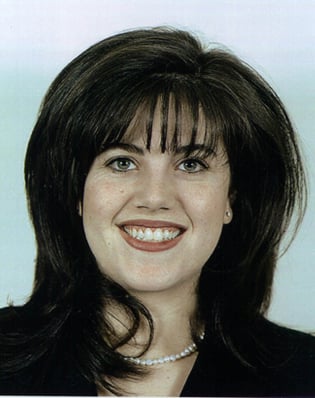 Monica Lewinsky has reportedly signed a $12 million contract for an upcoming book. She was only 22 when she began her affair with President Bill Clinton, but now the infamous White House intern, who turns 40 next year, is apparently ready to tell all.
The 1998 Starr Report already aired dirty details involving Monica, Bill, cigars, and a blue dress years ago. But rumor has it that Monica's book will include additional personal specifics, including secret love letters she wrote to the president. While I'm sure Bill Clinton would rather not relive the embarrassment, Monica reportedly will not spare the feelings of his wife, Hillary Clinton, either. The New York Post reports that Monica's book will include details of how Bill Clinton called Hillary a "cold fish" and lamented about their "nonexistent sex life."
To many of us, the whole Lewinsky affair seems like ancient history now. He may have been impeached, but Bill Clinton is as popular as ever, most recently giving a much-lauded speech at the Democratic National Convention earlier this month. Bill Clinton has rehabilitated his reputation, and he and Secretary of State Hillary Clinton still come off as a strong unit. Monica Lewinsky hasn't been as lucky. There are reports that Monica sold the potentially salacious book because she needed the money, unable to find steady work since the scandal. Regardless of her motivations, would you read her tell-all for a dose of '90s political nostalgia?