More Men Going Hairless With Help of Their Partners
Do You Groom Your Dude?
Women today feel the pressure, or preference, to rid themselves of body hair, and now society has paid men back by increasingly expecting them to do the same. "As hairless torsos have become the norm for male models and actors" explains the New York Times, "below-the-neck hair removal has gone mainstream."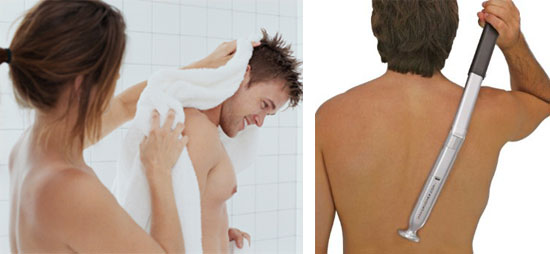 Unfortunately the paper discovered that the task of male shearing often falls on the woman. After all, it's pretty hard to reach the middle of your back. Luckily, Remington shaver makers have invented a telescopic handle that will help men with unwilling partners, or no partner at all, shave those hard-to-reach places.
It's one thing to cut the hair on a friend's head, but have you ever helped your man manscape?