More Men Use Hair Straighteners
Women Want Men to Look Good, but Not With Effort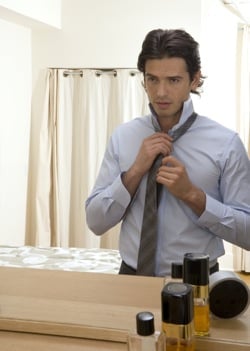 The metrosexual seems like a distant, early- to mid-aughties nightmare of a guy, but male primping has only increased in popularity over the last decade. Maybe we hear less about it, because it's become more acceptable?
One in 20 men uses hair straighteners. That seems like a lot considering they are niche tools for unrelaxable hair, but wavy hair knows no gender. The UK's male beauty market tripled in size between 2002 and 2006, and hair straightening has become a preferred primping practice for the country's youngest gentlemen. A teacher at a British board school says boys use hair straighteners "openly," and it's even quite the turn-on for girls.
While lots of women love feminine men, I think the real hypocrisy is we want men to look good, but we don't want to know how they did it. And we certainly don't want to hear it took work! Has the beauty double standard evened itself out?