More Teens Using Rhythm Method
Teens Get Into the Risky Groove With Rhythm Method
The rate of teen pregnancy is no longer dropping and STIs are on the rise. One probable explanation? More and more teen girls report using the "rhythm method" for birth control.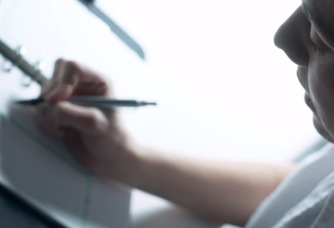 The CDC recently found that 17 percent of sexually active teen girls use the rhythm method, i.e. refraining from sex on the days that you are fertile. In 2002, only 11 percent of teen girls said they did. Even though some of these teens might use an additional form of birth control, health officials worry because the rhythm method fails 25 percent of the time.
Much like the pull and pray "method," I've always thought of the rhythm method as a complicated game of Russian roulette that probably only works for women who have a low risk of contracting STIs and wouldn't be terrified by the idea of pregnancy (read not teen girls). It seems much easier to take a pill every day, rather than track your fertility. Of course the pill isn't right for everyone, so hopefully these teens know about (and have access to) a little thing called condoms.
Are you surprised that teens would use the rhythm method? Have you ever tried?