Most Depressing Day of the Year
Smile! Today Is the Most Depressing Day of the Year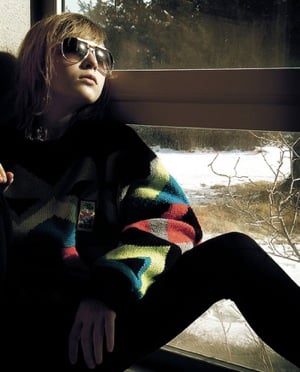 The dark, rainy weather here in San Francisco definitely got the memo: today is the most depressing day of the year. January 18th has been dubbed "Blue Monday" because our Christmas shopping credit card bills have posted, it's likely we've broken our New Year's resolution, and it's probably freezing outside. If you don't have today off for MLK day, I bet you understand.
Here are a few ways you can bask in the gloomy mood today.
Watch a depressing movie. Dancer in the Dark or Million Dollar Baby are good standbys.
Turn on the news. This is a surefire way to feel depressed, but you'll also feel like a better citizen for knowing what's going on in the world. Productive!
Get delivery for dinner. Pretend you're too depressed to cook, and order some yummy Thai food or a pizza. Go ahead. Throw in the cheesy sticks. You already blew that resolution.
(Un)Happy Blue Monday!
Source: Flickr User lanuiop