Most Popular Books Read on Subway
Top 10 Books Read on the New York Subway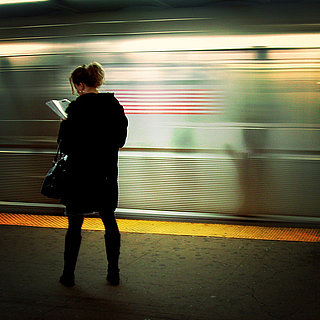 A self-professed group of "publishing nerds" in New York have been noting what fellow subway riders are reading for the last four months and documenting it on Cover Spy. I went through its archive and found the 10 most common titles for an illuminating — if not scientific — look.
Eat, Pray, Love, Elizabeth Gilbert
A Tree Grows in Brooklyn, Betty Smith
Let the Great World Spin, Column McCann
Catch-22, Joseph Heller
The Road, Cormac McCarthy
Freakonomics, Steven Levitt and Stephen Dubner
Lovely Bones, Alice Sebold
Blink, Malcolm Gladwell
The Brief Wondrous Life of Oscar Wao, Junot Diaz
Everything Is Illuminated, Jonathan Safran Foer
If you take public transportation, what are you currently reading?
Source: Flickr User moriza