The Most Powerful Women
Best of 2010: Who Was Your Favorite Powerful Woman of the Year?
You don't have to be a politician to be powerful: entertainers Ellen DeGeneres, Lady Gaga, Beyoncé Knowles, and Oprah Winfrey all made the top of Forbes's 2010 list of most powerful women. Nancy Pelosi continued to serve, wearing power outfits picked out by her husband nonetheless, but after election loses she'll have to surrender her position as Speaker of the House next year. Some new faces also rose to power. After not so quiet whispers about her single status, sexuality, and style, the Senate confirmed Elena Kagan in August, making her the fourth women to ever serve on the Supreme Court. And in June, Julia Gillard became Australia's first female prime minister; we learned that her partner is a hairstylist, and she believes not having children is a secret to her success. Hillary Clinton fought for the health of impoverished women, caught attention for her long hair, and also made headlines as the mother of the bride this Summer. Queen Elizabeth stayed busy launching a Facebook page and planning a royal wedding, while Michelle Obama traveled the world, hit the campaign trail, and was voted most powerful by Forbes. So who was your favorite?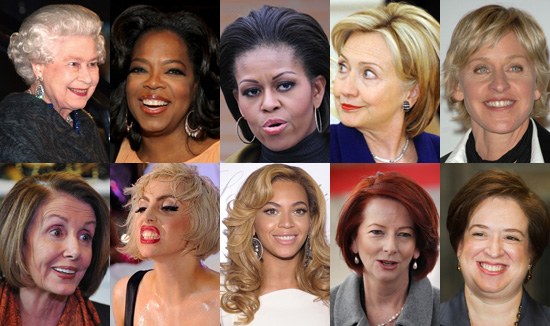 Don't miss all the Best of 2010 coverage, including polls, slideshows, and more on the PopSugar Network!