Mother-Daughter Studies
Science Explains Your Relationship With Mom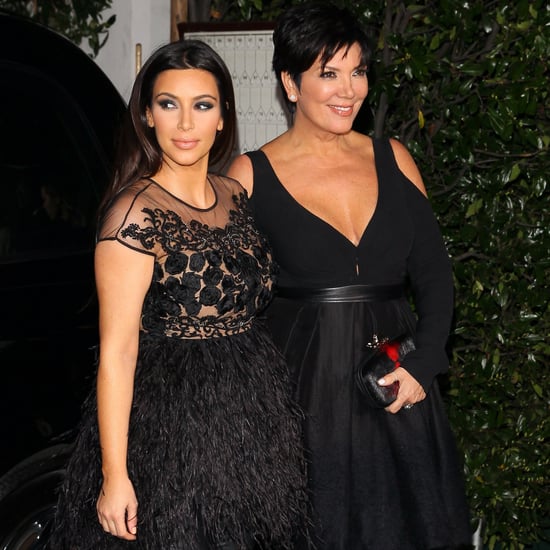 It's Mother's Day this weekend. If you're lucky enough to spend time with your mom, you might spot some of these mother-daughter relationship realities explained by science. Many research dollars have been spent to find out why your mom loves to text you or why she always seems to mimic your fashion sense. Scientists have also discovered the very positive, and sometimes negative, influences moms can have on their daughters' lives. Keep reading to find out what they are.
As She Gets Older, She Likes You More Than Dad
If you noticed that your mom texts and calls you more and more, British researchers say that's totally normal. A 2012 study analyzed two billion cell phone calls and half a billion texts and found that in early adulthood, women communicate most with romantic partners. But when a woman reaches her 40s, the attention goes to her daughter. And by 60, communication between a mom and daughter peaks.
Her Favoritism Stings, Even If You're the Favorite
Researchers at Cornell University found that perceived favoritism on behalf of a mother can lead to depression in her adult kids. And even if you're the favorite, it can have adverse effects, like feelings of guilt or resentment on behalf of your siblings. The study's Karl Pillemer also explained: "With older parents, favored children may be expected to provide more care and assistance for the parent, leading to stress."
If You Take Your Sexual Health Seriously, You Have Her to Thank
If your mom is open about sexuality, you've probably taken steps to ensure your sexual health. A study from Ohio State University found that college-age women who talked to their moms about the HPV vaccine were nine times more likely to get it. The study concluded that even if the conversations are difficult, communication between moms and daughters is crucial. Another study out of Belgium looked at teen girls and concluded that those who had a close bond with their mothers were less likely to have their attitudes about sex negatively influenced by TV.
You Influence Her Fashion Sense
A study in the Journal of Consumer Behavior concluded that a daughter influences her mother's fashion sense more and not vice versa. As you probably guessed, "Mimicking her daughter is like a shortcut to what is hip and cool," according to researcher Ayalla Ruvio. As for daughters, they're more likely to look to celebrities than Mom for fashion inspiration.
Her Protectiveness Comes From a Good Place
Mother-daughter rivalries have popped up in everything from soap operas to literature, but according to researcher Dr. Terri Apter, maternal protectiveness is often mistaken for envy for a daughter's youth. Apter found that when it comes to their daughters' dating lives, for example, mothers worry that their daughters don't realize how complex life can be, and when they try to assert their concerns, it can lead to conflict. But overall, these concerns come from a tender, not envious, place.