Mother Live-Streaming Childbirth
Would You Watch a Woman Give Birth Live Online?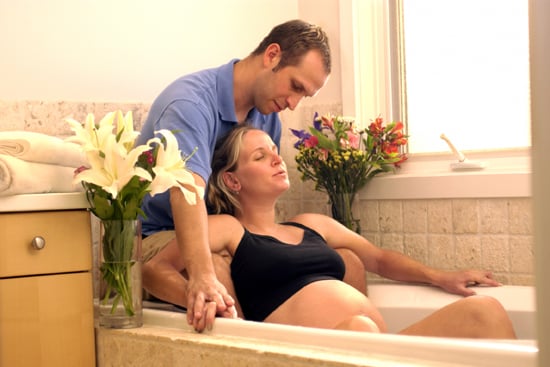 A Canadian mother is live-streaming her natural home birth to show people what it's really like to have a baby — like "What to Expect When You're Expecting: the live-action version." While some may be too squeamish to view it, the mother, Dr. Nancy Salgueiro, wants to use her live childbirth video to help other expecting mothers. She says:
"The reason why I'm doing this is because in our culture we've created this idea with fear and this visual image of what birth is, and we don't know what to expect when we're going to give birth. And I really believe it's important for women to see what normal, natural birth is like."
My question is, what happens if something goes wrong? Will they keep filming? It seems pretty risky to put that all out there for the world to see, and it definitely takes guts. Personally, I don't think I could watch a live birthing video (or a nonlive one for that matter), but I can appreciate how she wants to use her experience to keep childbirth from being so scary and mysterious. And maybe it would be different if I was in that stage of life. Whether you're pregnant or not, would you be able to do it?