Movie Date Night Ideas
5 Entertaining and Romantic Movie Dates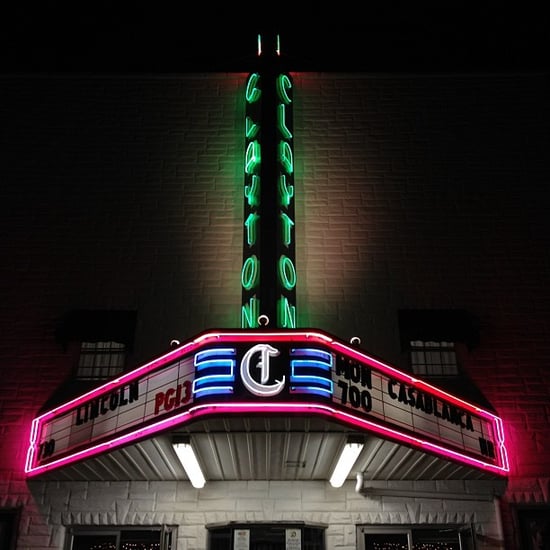 In honor of the Sundance Film Festival, which kicked off this week, it's time to explore different movie date night options for you and your honey to warm up to this Winter. Beyond your average movie complex, there is a whole world of independent theaters and festivals to explore and attend to have a romantic and memorable date experience. Here are a few ideas to reinvigorate the ol' movie night standard.
Technicolor features: Films in technicolor have intensely vivid and dreamy hues. Usually independent and historical theaters will screen special technicolor features, and it's a unique and rare opportunity to see such amazing colors and classic films like Gone With the Wind on the big screen. Even if the film you see isn't a classic, it's still nice to curl up close and enjoy the romantic, sleepy quality of technicolor.
Historical theaters: Check to see if your town has at least one historical theater with a classic, blinking marquee and intricate interior architecture. Research the history behind the building before you go so you and your date can appreciate the theater's story and architectural details upon your visit.
Cult midnight movies: There is an entire culture that follows midnight screenings of B-rated films like The Rocky Horror Picture Show. The especially diehard will dress up, act out scenes, and sing along. Attending a midnight movie like Rocky can be a ridiculous yet fun way to bond and break any inhibitions.
Film festivals: Independent, horror, documentary, shorts, underground, and international are just a few of the dozens of film festivals that take place in North America. It's cold and dark during the Winter, so you might as well use the time to expand your film repertoire and have a dozen new stories and concepts to discuss with your date afterward.
Drive-ins: If you live in an area with a milder climate, you could drive out of town to go to a drive-in theater. The tickets are cheaper, you're in the comfort of your car, and you can bring your own food. Most importantly, depending on your parking spot, you might have enough privacy to engage in some high-school-esque backseat action.