Happy National Proposal Day! Each engagement story is unique [1], from the location to the ring to the level of creativity, but when is a proposal too little or too much of a good thing? Well, let's look to Hollywood for answers, because if anyone knows how to do a proposal, then it's the masterminds behind romantic comedies, right? Or no? I'll let you decide. I've rounded up 10 proposal ideas from flicks funny, sweet, and sentimental, so tell me: are these down-on-one-knee moments worthy of the real world, or just the "reel" world?
Source: 20th Century Fox [2]
Proposing With a Shoe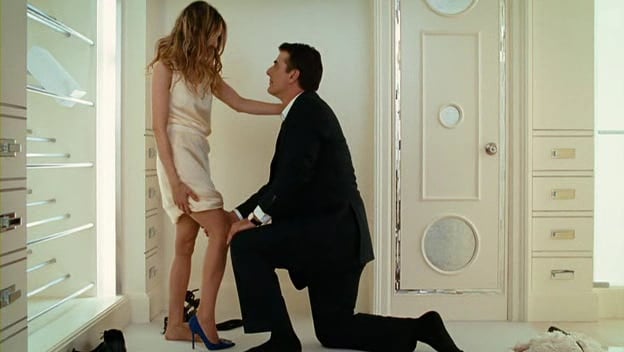 OK, in the first Sex and the City movie, Big didn't propose with just any old shoe, they were Manolos; but would you say yes to the shoe?
In Front of an Audience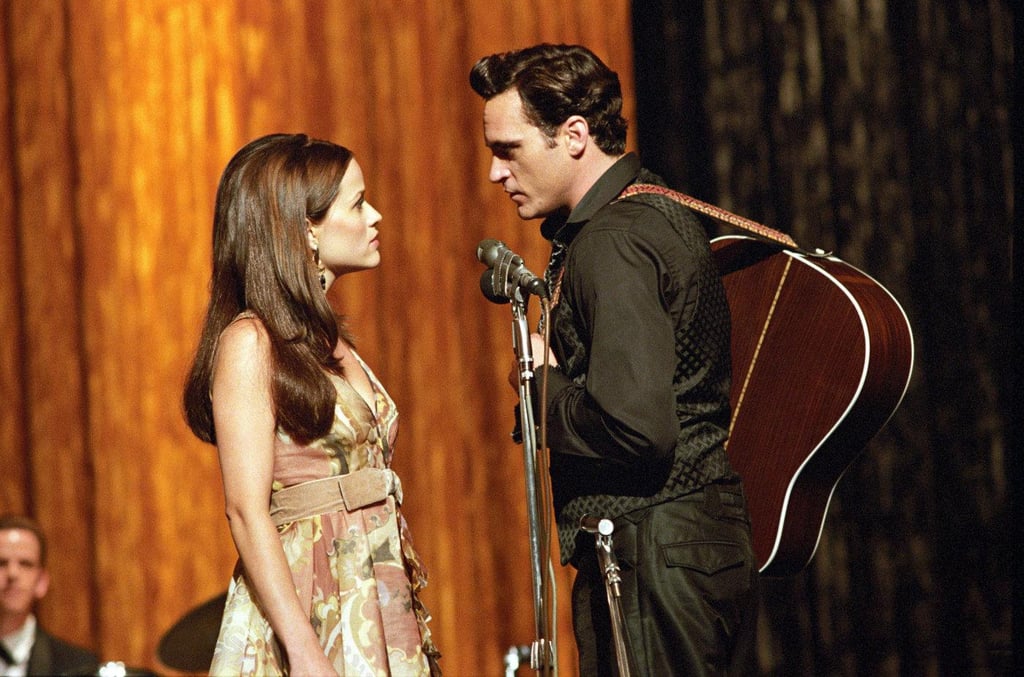 Depending on how you feel about public proposals, you may or may not be up for being put on the spot in front of a large audience like what Johnny Cash did to June Carter in Walk the Line.
Without a Ring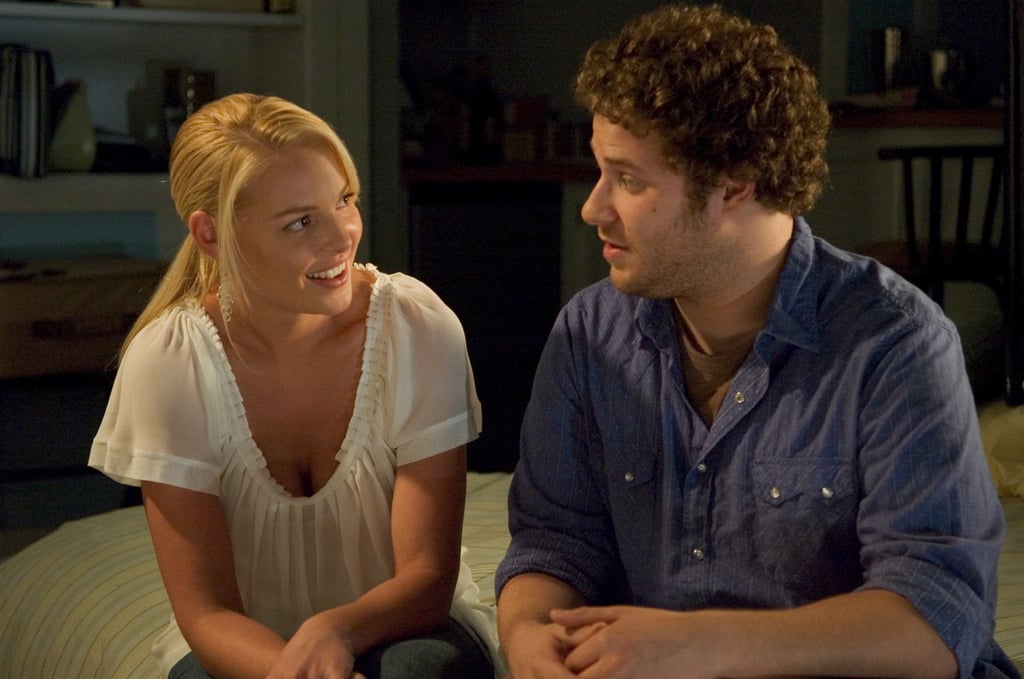 While Ben's proposal in Knocked Up is heartfelt, if you were proposed to with an empty box, would you do like Alison and turn the fella down?
On a Holiday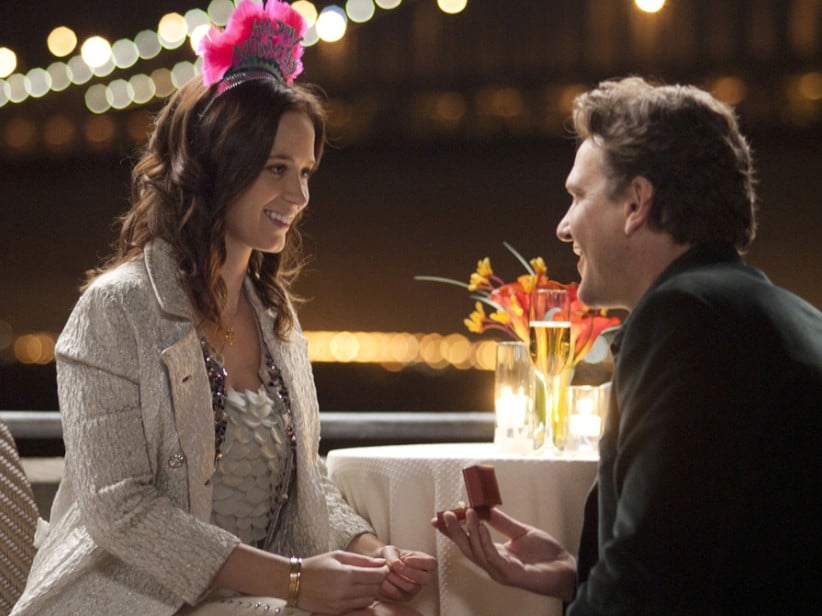 In The Five-Year Engagement, Tom Solomon proposes to Violet on New Year's Eve exactly a year after they met on the holiday. What do you think of a holiday engagement?
Over-the-Top Romance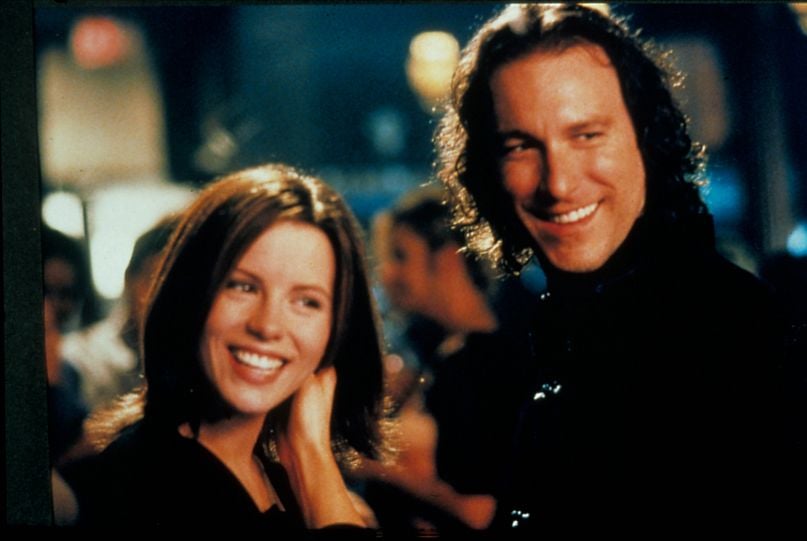 Rose petals, music, and candles, oh, my! Do you find Lars's proposal in Serendipity sweet and romantic or cliché and cheesy?
Source: Miramax [3]
Ring in a Fortune Cookie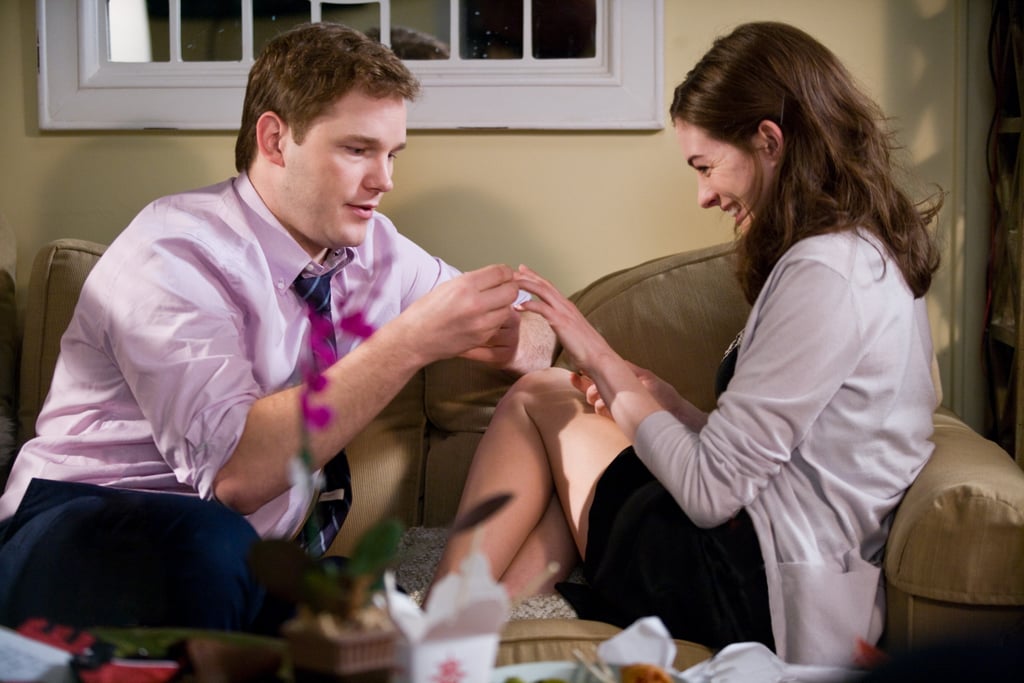 This proposal moment from Bride Wars was pretty cute, but putting rings in food has disaster written all over it. What do you think?
With a Song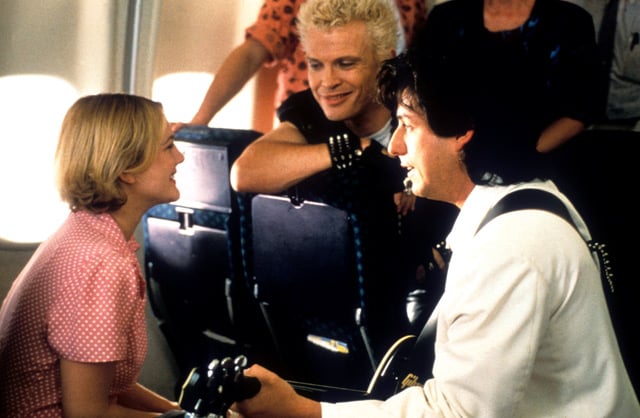 Would you find a mile-high musical expression of love like in The Wedding Singer sweet or a bit too much?
With an Ex's Ring
In Leap Year, Declan proposes to Anna with a family heirloom . . . the only downside? It had also been worn by his ex-fiancée. Yay or nay?
In Front of Co-Workers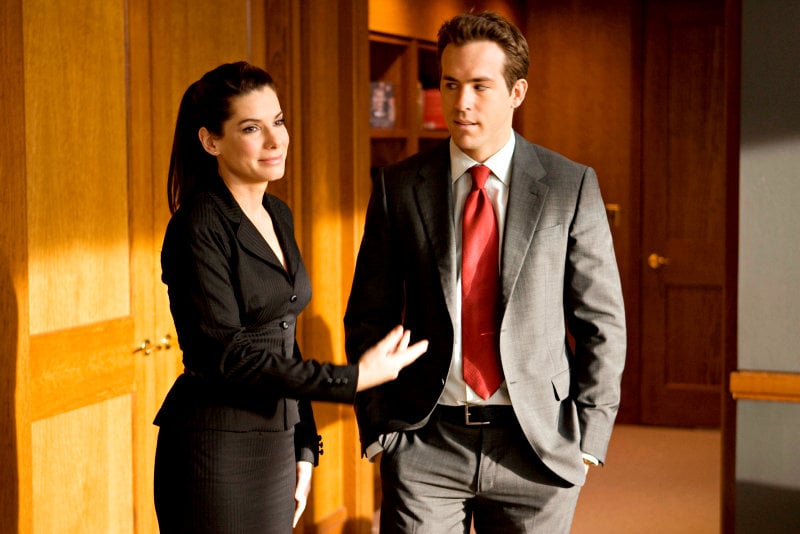 When Andrew pops the question to Margaret in The Proposal at the end of the flick, he does it at their office. Is mixing your love life with work a no-no?
A Laid-Back Proposal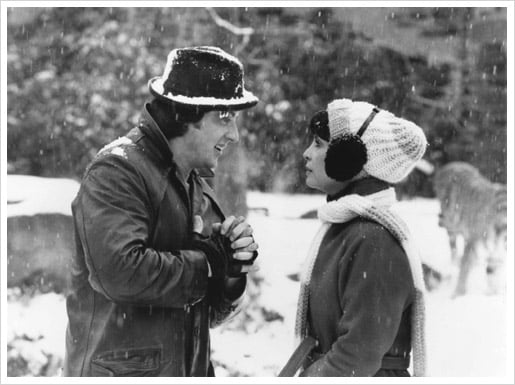 In Rocky II, Rocky's proposal at the Philadelphia Zoo isn't exactly poetic, but would you choose personal and sentimental over showy and elaborate?