My Dear Friend Hitler Bollywood Movie
It's Springtime For Hitler in Bollywood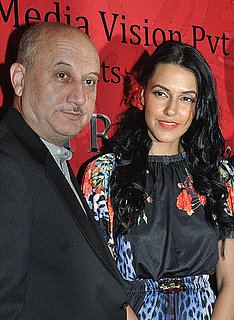 Bet you never thought the words Hitler and Bollywood would be in same sentence intentionally. First-time director Rakesh Ranjan Kumar is set to start filming My Dear Friend Hitler next month. Named for how Gandhi once began a letter to the former führer, it reveals the surprisingly friendly German-Indian relationship.
Hitler praised India during World War II in an attempt to woo loyalty away from the British, and the movie plans to show how Hitler contributed, indirectly, to India's independence in 1947. As for Hitler's obscene glorification of the Aryan race? Bygones, I guess.
While the movie won't be filled with the song and dance we've come to expect from Bollywood, it won't be a straight-up war movie either. It will focus on Hitler's last days and his relationship and marriage to Eva Braun, which was kept a secret from the public until after his death.
"It will be a romance but not in the typical sense," the director said, it "aims to capture the personality of Adolf Hitler." Whatever it is, he's got our attention.