My Week With Marilyn
The Story Behind My Week With Marilyn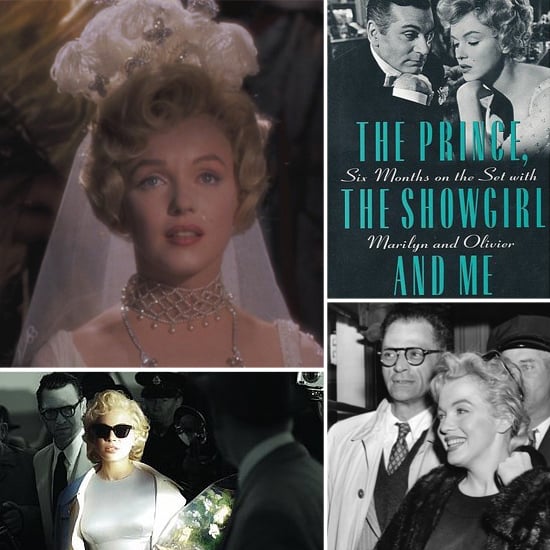 The trailer for My Week With Marilyn Monroe is out, and while we want to see the whole movie before we decide how well Michelle Williams pulls off the iconic starlet, we're already intrigued by the story. In 1956, Marilyn flew to London with her new husband, playwright Arthur Miller, for their honeymoon and also to film her new movie The Prince and the Showgirl. The film catches up with Marilyn after her husband leaves England and Marilyn really begins to explore Britain with her escort, 23-year-old Colin Clark, a gofer on the set of the film.
In his book, The Prince, the Showgirl, and Me: Six Months on the Set With Marilyn and Olivier, Clark shares his diary from the experience. He describes Marilyn as being sad, insecure, medicated, and surrounded by manipulative sycophants. Of his first introduction to Marilyn, Clark recalls, "She looked absolutely frightful . . . Nasty complexion, a lot of facial hair, shapeless figure and, when the glasses came off, a very vague look in her eye." Not quite the Marilyn who comes across in pictures and on film.
While Clark's first book gave a lot of gossipy insight, one week was missing. When Arthur Miller left for a trip to Paris for a week, Clark was free to help Marilyn escape the pressures of the set and the constant hanger-oners. For his second book, Marilyn and Me, Clark shares this part of his diary describing how he escorted the starlet around Britain, and readers learn how they gained each other's trust and affection. Clark's experience with the "real" Marilyn over the course of this week is what the movie aims to portray. Are you intrigued?