Myths About Gay Men Debunked
5 Myths About Gay Men Debunked
We're happy to present this excerpt from one of our favorite sites, YourTango. Not only are these stereotypes unfair — they're untrue!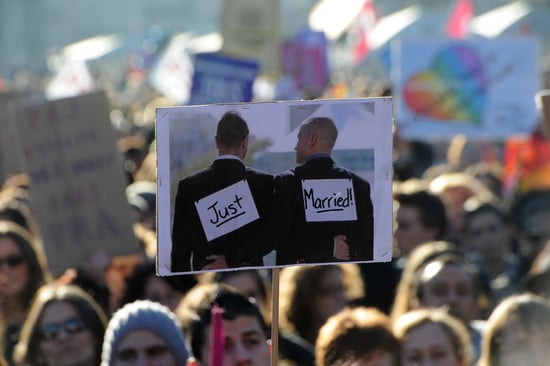 With same-sex marriage cases Hollingsworth v. Perry (the challenge to California's Proposition 8) and United States v. Windsor (the challenge to the Federal Defense of Marriage Act) in the hands of the Supreme Court, it only seems proper to set aside some stereotypes people have made about gay men and our sexual desires and activities.
For whatever reason, gays, lesbians, bisexuals, transgenders and other members affiliated with the (LGBTQ) community keep getting this bad rep for being "sexual deviants of society." Yet, if a married heterosexual couple chooses to embark into their own private world of Fifty Shades Of Grey, enjoying a romp into BDSM, they're doing it under the sanctity of marriage! How many straight, married couples have felt the spontaneous desire to pull off to the side of the road for a quick romp? Understand my point yet?
It's a rather a crude joke that every situation described in the aforementioned paragraph are stereotypical definitions of gay men. With all due respect, until you've been a gay man and walked in his shoes, don't assume to know what makes him stand at attention in his Levi's 501's!
All gay men have multiple sex partners! Simply not true. Just because you think it's so, doesn't it make it so. Many gay men casually date and never get to the bedroom together until they're in a monogamous relationship or, at least, have made each other work for it! It's more common than you might think, but you never thought to ask . . . did you?
For the rest of the tips, head to YourTango: 5 Myths About Gay Men Debunked.
— Rick Clemons
Check out these other great stories from YourTango: